October 2015: Tips, eNews & More!

It is no wonder autumn is the favourite season of many in our office. The morning air is crisp but not cold, it's getting dark earlier but not before dinner, and comfy sweaters and scarves can come out of the closet but there's no need for winter jackets just yet!

Hope you had a good Thanksgiving and Halloween (October 31st) is just around the corner. Halloween falls on a Saturday, so ghosts and goblins will be out early and all through the night. Be careful as you drive through your neighbourhood. As always, with Thanksgiving and Halloween kicking off the holiday season, remember not to overindulge too early and avoid binging too much.

Even scarier than Halloween is the approaching cold and flu season. October is Influenza Immunization Awareness Month. The flu is highly contagious and the severity of its effects can differ vastly between individuals. Whether you choose to get vaccinated or not, you can help stop the spread of the flu by avoiding people who are sick, properly covering your mouth and nose when you cough or sneeze, washing your hands frequently, not touching your face, and - most importantly - staying home when you are sick!


What's Your Plan?

Is your dental insurance plan based on the calendar year?

If so, your coverage maximums start over on January 1st, and your unused benefits may not roll over into the New Year. That means if you don't use them, you lose them!

If we haven't seen your smile in a while, be sure to schedule an appointment today.



Have a safe and healthy month,

Dr. Kotansky and Team
---
Refer a Friend! We Are Accepting New Patients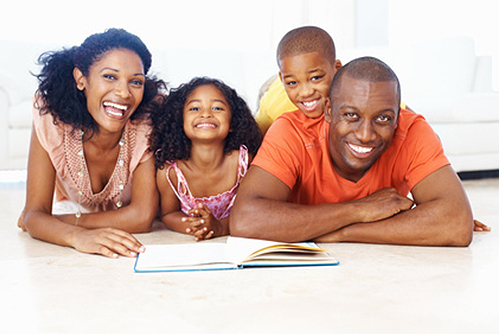 Do you know someone who is looking for a dentist? Our office offers family and cosmetic dentistry and modern facilities. Our committed staff pays special attention to those who experience dental anxiety and we also offer same day emergency care!

Give our office a call to learn more or fill out this online form.


---
What Our Patients Are Saying...

We value your feedback. Share your experience at our office by leaving a review on our Google Plus page.




"Outstanding! Caring, down to earth and professional. You won't find a better dental team anywhere! Been with them for over 10 yrs now. The Best!" - Laurie Hotchkiss Cassar
---
Do You Have a Sweet Tooth?

Its almost Halloween!
Who loves candy? I know I do. I love hard candy, gummies, chocolate, I love it all!

You've been told time and time again that candy causes tooth decay, but that doesn't mean you can't enjoy the occasional treat.

If you are going to indulge, there are some things you can do to limit the damage done to your teeth.


Try to eat your treat during a meal. There is increased saliva production while eating, which helps to flush out acid caused by bacteria.
Chewing sugarless gum after a meal increases the amount of saliva in the mouth as well
Avoid biting down on hard candy
Stay away from sticky toffees and candy
Choose healthy snacks, your body will appreciate this tip as well
Drink water throughout the day
Brush your teeth after every meal (even at work)
Bring enough for everyone or at least save some for me
Remember, if you're going to snack, and only candy will fill the craving, protect your teeth, you can worry about your waist line when you hit the gym tonight!

---
Baked Cinnamon Apples

What a beautiful time of year! The leaves are colourful, apple picking is giving way to pumpkin season and warming spices such as cinnamon, nutmeg, and ginger capture our senses.

But let's face it, sugar is what makes October so popular!

October is renowned for empty calorie treats but there are countless healthier alternatives if you need to satisfy your sweet tooth.

This month we are featuring a delicious fall recipe for cinnamon baked apples! They are naturally sweet, full of fibre and can be quite visually appealing when topped with maple syrup, raisins and some nuts.

Click here for the full recipe.