December 2015: Tips, eNews & More!


| | |
| --- | --- |
| Dec 18th to 29th | CLOSED |
| Dec 30th | 10am to 5pm |
| Dec 31st | 9am to 2pm |
| Jan 4th | Normal Office Hours |

Where did the time go?

The holiday season is almost here!

With the year quickly coming to a close, it's easy to lose track of time and find yourself scrambling at the last minute to make plans with friends and family and buy gifts for the holidays. To help you avoid making the same mistakes as last year, follow these tips for a stress-free holiday season.

Plan your holiday shopping early:

Whether the gifts are big or small and the holiday dinner ham or turkey, it's never too early to plan ahead. Outline a budget and make note of everything you will need to purchase early to avoid that last minute holiday rush and dinner disaster.

Make a list and check it twice:

Write down the names of all the people you need to remember this holiday season. Whether they're receiving a gift, a card, or a dinner invitation, you don't want to forget anyone during the holidays.

Have a plan B:

While November was unseasonably warm, don't assume that this will be a continued trend in December. Be prepared for snow storms and whatever else Mother Nature might have in store for us. With road closures and flight cancellations being common during this time of year, it is always smart to budget extra travel time and make alternate travel plans.

Be mindful of your oral health:

It is okay to indulge in all the holiday treats and feasts, but don't forget about your teeth! Although travelling can disrupt your regular brushing and flossing routine, we want you to welcome the New Year with a healthy smile!

Happy Holidays from Our Family to Yours

We would like to take this opportunity to say "Thank You" to you, our valued patients, for a wonderful 2015. We wish you and your family a safe and happy holiday season and look forward to seeing you in the New Year.

Call us today or request an appointment and we will find a time that fits your schedule.

Keep Smiling,

Dr. Kotansky and Team
---
Refer a Friend! We Are Accepting New Patients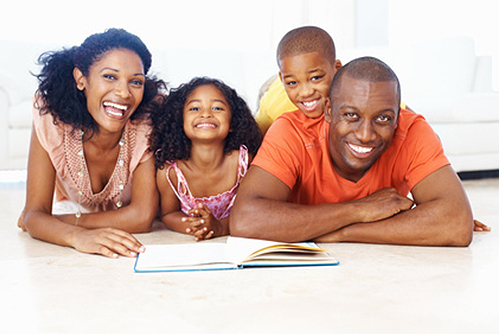 Do you know someone who is looking for a dentist? Our office offers family and cosmetic dentistry and modern facilities. Our committed staff pays special attention to those who experience dental anxiety and we also offer same day emergency care!

Give our office a call to learn more or fill out this online form.


---
What Our Patients Are Saying...

We value your feedback. Share your experience at our office by leaving a review on our Google Plus page.




"Outstanding! Caring, down to earth and professional. You won't find a better dental team anywhere! Been with them for over 10 yrs now. The Best!" - Laurie Hotchkiss Cassar
---
Missing a Tooth?

Dental implants comprise a newer technique for the replacement of missing teeth.

A dental implant is a bio-compatible titanium fixture (tolerated well by your body) that is surgically implanted into your jawbone where you are missing a tooth. The implant will act like the root of your tooth, over which a crown, bridge or denture will be supported. Generally, one implant is placed to restore one missing tooth on a ratio of 1:1.

If all or several teeth are missing, several implants can be used to restore your entire dentition to full function and beautiful aesthetics.

Click here to learn more about dental implants.
---
Cranberry Orange Bread

Shortbread cookies, chocolate macaroons, gingerbread men- we all know what treats to expect during the holiday season. This year, stand out from the crowd at your family get-together or your office holiday potluck by bringing something new to the dessert table.

This fruity snack is great for after dinner or with your morning coffee. That's real dessert versatility!

Click here for the full recipe.
What's New in our office?

Stay up to date with what's happening in our office!


Your comfort matters

We take great care to ensure you feel no anxiety in our office.